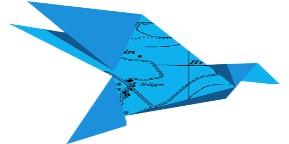 WHAT WE DO
Add-ons for WiseImage
Add-ons for WiseImage WiseImage is a raster editing, raster-to-vector conversion and drawing revision software.
WiseImage allows users to develop custom add-ons using JavaScript/VBScript API. We are familiar with WiseImage JavaScript API – we can build custom tools that will run with WiseImage and also can automate any complex task in WiseImage.
So, if you want to go one more step ahead to use WiseImage more efficiently – automate things today.
DEVELOPMENT PROCESS
Our Solution Development Cycle helps turn your great ideas into profitable business solutions.
1
PRODUCT DESIGN
We deploy cross-functional team made of Strategists, Designers and Developers to help our clients explore what's possible with emerging technologies.
2
DEVELOPMENT
As a top-notch web and mobile app development company, we have highly skilled teams that stay lean and rapidly deploy customized solutions for each client.
3
QUALITY ASSURANCE
We test in all the iterative stages of product development to create bug-free, reliable, safe and secure solutions.